Key path exclusive to Quebec!
To increase the security of your workers, find out about our exclusive keyway padloxks.
Safety Padlock
The right color for the right use.
At Fabtech ID, nothing is left to chance. We offer our customers to implement a padlocking system with different colors based on a danger scale.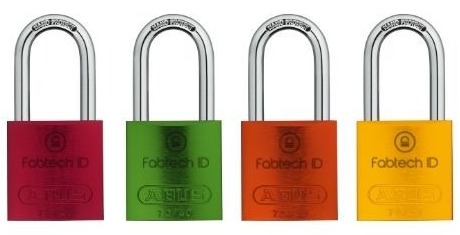 RED
Group/Multiple Lockout Locks
Nous proposons le rouge puisque ce cadenas contrôle une énergie et qu'il y a un risque d'incident si il est mal utilisé. Nous avons également implanté tout un système de codification alphanumérique selon la station dans laquelle la série est rangée, dans quelle boîte, etc.
GREEN
Personal Lock
The personal lock is generally in the possession of a worker familiar with and trained in the company's lockout rules. Since the risk is low, we assign it the color geen. It is possible to engrave the name of the worker, the company logo, the employee number as well as to print the photo of the worker on one side of the personal lock.
ORANGE
Control/departmental Lock
Used by managers trained in company lockout, the color orange assigned to it since it represents a high moderate risk if misused. It is used during the supervision of a lockout. A coding system is also suggested depending on the department.
YELLOW
Borrowing Lock
Since this type of security padlock is generally used by an external worker who is trained in company lockout but who is less used to it, the risk is moderate and low. We also suggest using our codification to standardize your internal and multi-site processes.
KD- Keyed Different
Each padlocks is linked to a single unique key.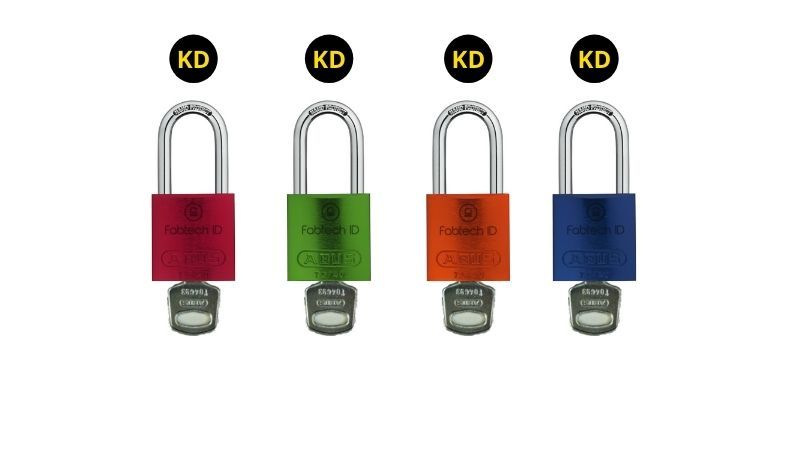 KA- Keyed Alike
All Padlocks in the series or group are linked to a unique key. If the series as four locks, there will be only one key for all four locks.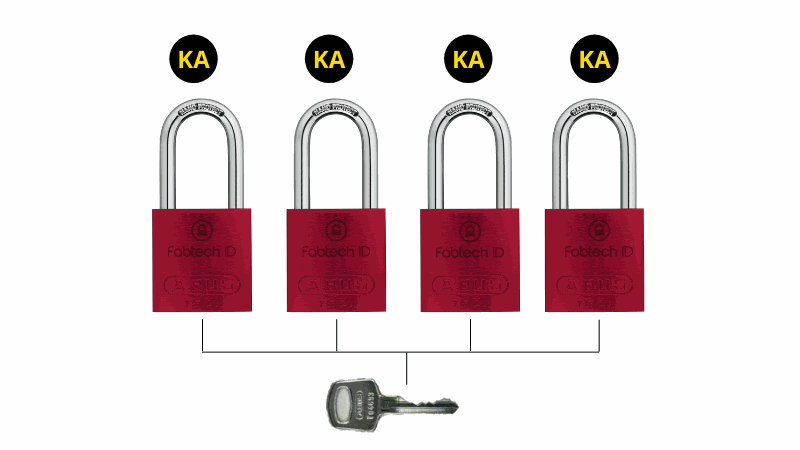 MK+KD- Master Keyed Different
Each padlock in the group is linked to a single unique key and a master key can open all the padlocks in this group.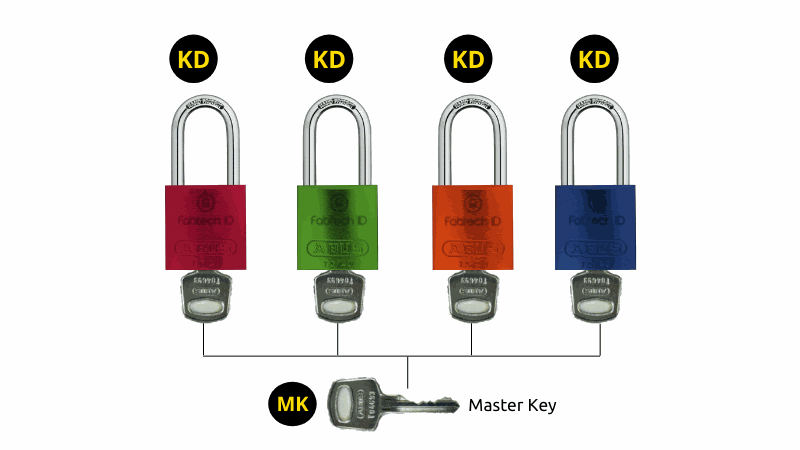 MK+KA- Master Keyed Alike
The two red padlocks are linked to a single unique key as are the two blue padlocks. The master key canj open all four padlocks of this group.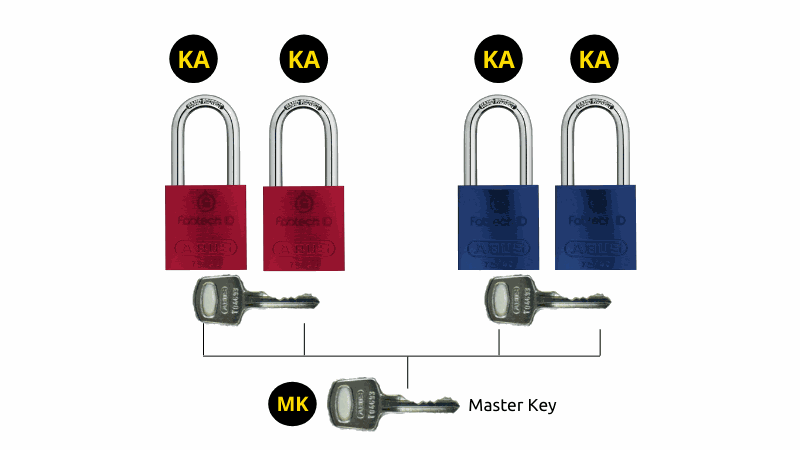 MK+KA+KD- Master Keyed Different and Keyed Alike
The red and green padlocks open with a unique key each. The two blue padlocks open with a single key for both padlocks. It is assigned ti this specific group of padlocks.