CONFORMiT
CONFORMiT is a leader in Health, Safety and Environment (HSE) management solutions, which promotes worker excellence in risk management. For 30 years, CONFORMiT has observed and shaped operational processes while providing tools to resolve strategic HSE issues. By addressing critical risk needs, CONFORMiT software helps businesses of all sizes and industries manage their regulatory compliance, eliminate the risk of accidents, and save real time and money. Aligned with industry best practices and emerging digital trends, CONFORMiT builds a genuine HSE culture within organizations.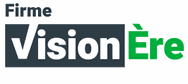 Firm VisionÈre
Firm VisionÈre specializes in health, safety and environmental management and its range of services covers ISO implementation, quality audits, sustainable development, coaching, consulting services, training and personalized design, welcome training in version 4.0, the development of interactive OHS capsules to animate teams, risk analyzes, lockout, sales of personal protective equipment, planned shutdown, etc. Its expertise combined with virtual reality and new technologies is focused on process optimization and machine safety. The firm has the best solutions to enable the workforce to become competent more quickly and to work more safely. It also has expertise in the prevention of industrial fires.


Solutions 3DS
Founded in 2004, 3DS Solutions offers various specialized and personalized services. Among other things, the company offers project estimation, mechanical design, shop drawing and metal upgrading. In addition, they manufacture and install their products. Over the past few years, the company has developed real expertise in health and safety, particularly in securing access to dangerous areas. 3DS Solutions is a diverse, innovative company that gravitates to the industrial, commercial, agricultural and even private sector. Its flexibility in the execution of its projects allows it to meet and satisfy the needs of its vast clientele.
You think that our products and services could improve the situation of your customers? You can become a partner. Here's how and what type of partnership is right for you.

2 types of partnership are available to you:
CERTIFIED DISTRIBUTOR
As a certified distributor, you will benefit from volume discount s . Increased sales means increased discounts for you . As a certified distributor, you will be required to maintain a minimum of inventory and a baseline of sales in accordance with the certification agreement.
CERTIFIED VENDOR

As a certified vendor, Fabtech ID will support you throughout your sale s processes by helping you promote the SIS brand thus increasing your sales objectives . Certified vendors also benefit from a range of valuable discounts .
To learn more about our partnerships and specific benefits, contact us today!